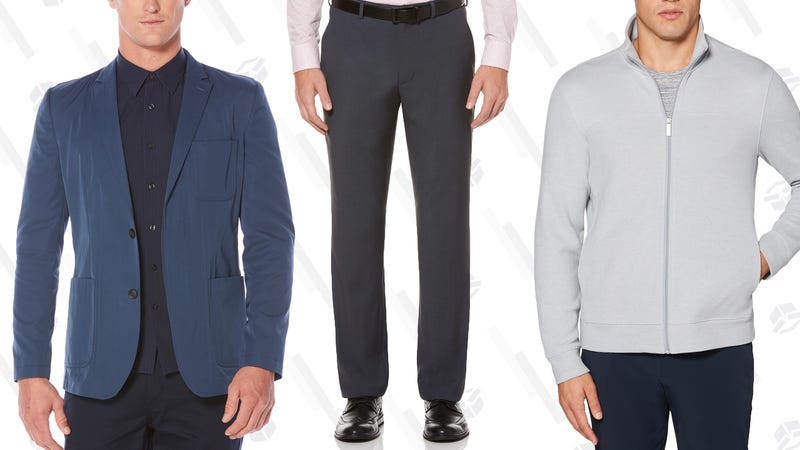 Need a fresh outfit for your office holiday party, Christmas get-togethers, or just, like, life? Perry Ellis has three separate, stacking promotions right now, meaning you can remake your entire wardrobe on the cheap.

First, their sale section (which is already deeply discounted) has an extra 40% off at checkout. The red prices you see on the page are before that discount, so keep that in mind as you browse.
Second, you can use promo code EXTRA20 to take an extra 20% off your already-discounted order. Nice.
And finally, all orders this weekend ship for free, so buy as much or as little as you want. Dressing up all dapper-like has never been so cheap.
---