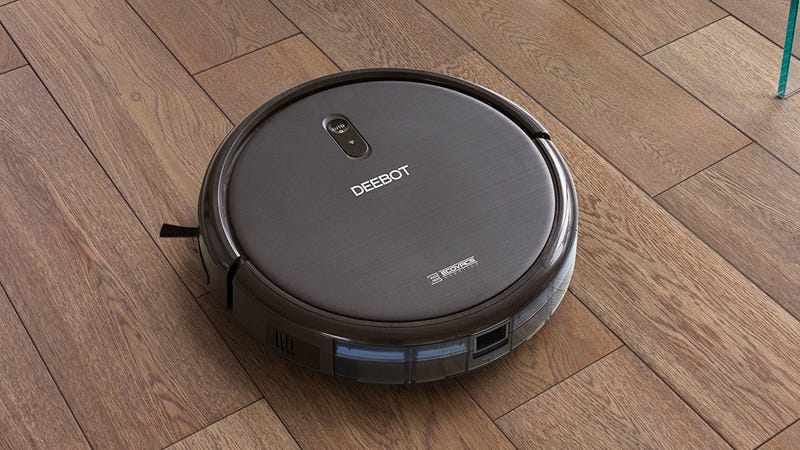 Vacuuming is simultaneously the worst chore, and the chore most easily pawned off to a robot. How convenient!

While it lacks the brand recognition of a Roomba, this ECOVACS N79S vacuum is the follow-up to the well-reviewed N79, its main addition being Alexa support. That means in addition to setting schedules and controlling the vacuum with your phone, you can now shout into the void that you'd like your floor vacuumed, and some combination of AI, voice recognition, and robotics will work in unison to make it happen. What a world.
Just be sure to clip the $50 coupon on the page to get it for $200, then add this accessory kit to your cart as well, and use code 2PHKUW9E at checkout to get it for free with the purchase of a vacuum.
---