Best Media Deals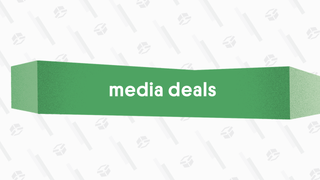 Best Media Deals
The best movie, ebook, and music deals from around the web, updated daily.
Update: Sold out
Grave of the Fireflies is among the best anime and best war movies ever made. Powerful and essential. Get the Blu-ray today for $8, but just remember that it doesn't come with any tissues.

As the Empire of the Sun crumbles upon itself and a rain of firebombs falls upon Japan, the final death march of a nation is echoed in millions of smaller tragedies. This is the story of Seita and his younger sister Setsuko, two children born at the wrong time, in the wrong place, and now cast adrift in a world that lacks not the care to shelter them, but simply the resources. Forced to fend for themselves in the aftermath of fires that swept entire cities from the face of the earth, their doomed struggle is both a tribute to the human spirit and the stuff of nightmares. Beautiful, yet at times brutal and horrifying.
---