Best Media Deals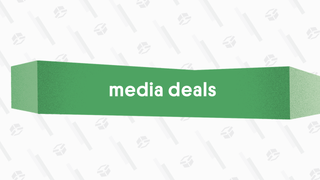 Best Media Deals
The best movie, ebook, and music deals from around the web, updated daily.
There are quite a few permutations of the Lord of the Rings films out there on Blu-ray, but the extended editions are the ones you want, and the extended trilogy pack is down to $44 at at Amazon today, complete with all three extended films totaling 11 hours, plus 26 hours of special features to boot. No wonder it's the best selling Blu-ray in Kinja Deals history by a wide margin.

This sees rare and brief price drops into the sub-$30 range, including in early November this year. But excluding those sales, this is about $11 less than usual, and could be your last best chance to save before Christmas.
---