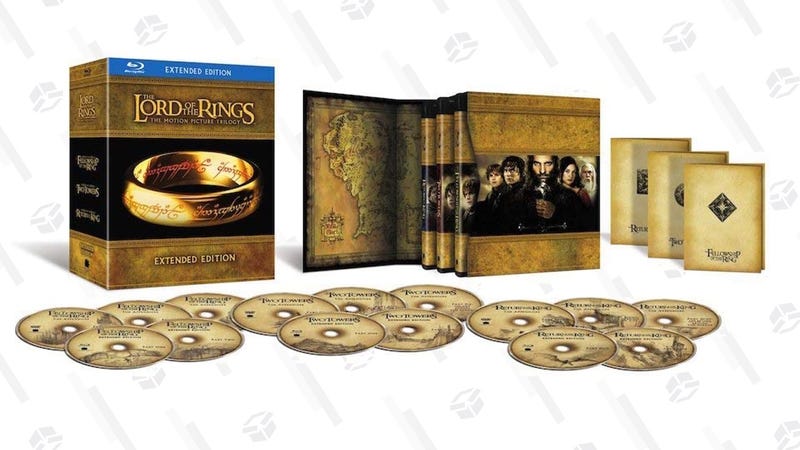 There are quite a few permutations of the Lord of the Rings films out there on Blu-ray, but the extended editions are the ones you want, and the extended trilogy pack is down to $26 at at Amazon today, complete with all three extended films totaling 11 hours, plus 26 hours of special features to boot. No wonder it's the best selling Blu-ray in Kinja Deals history by a wide margin.

The extended Hobbit Trilogy is also down to $38, while you're at it.
Or save on the theatrical Hobbit trilogy, in standard or 3D Blu-ray.
---