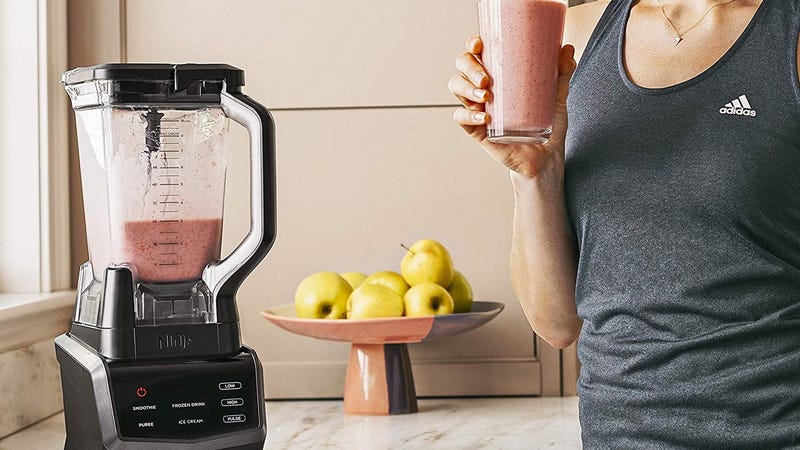 Best Home Deals
The best home, kitchen, smart home, and automotive deals from around the web, updated daily.
Ninja makes our readers' favorite affordable blender, and today, you can get the company's sleek new smart model for just $80, down from the usual $130.

You're probably saying to yourself, "why does a blender need a touchscreen, this is stupid, you're stupid, I'm glad Hulk Hogan body slammed you." But think about it for a second. Blenders are inherently messy. Your concoctions will inevitably spill, drip, and splatter, and even in small quantities, that can make the base of the blender sticky and gross. Wouldn't it be easier to wipe down a flat pane of glass than to meticulously polish a bunch of buttons and switches and knobs?
---