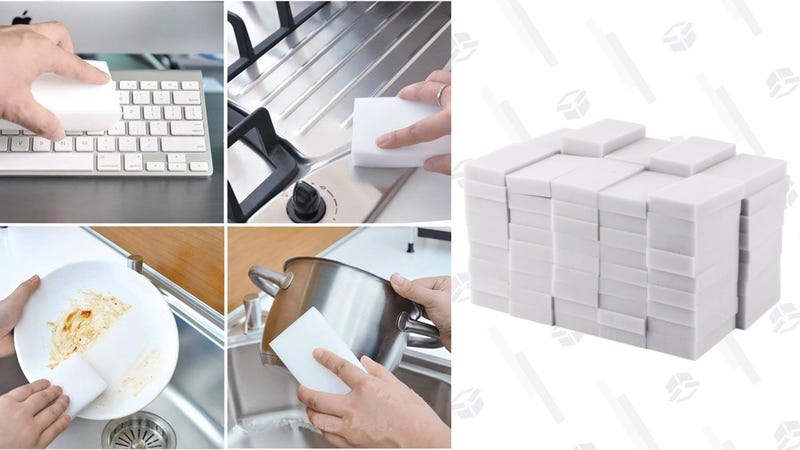 Best Home Deals
The best home, kitchen, smart home, and automotive deals from around the web, updated daily.
You know those "Magic Erasers" that can wipe stains off seemingly any hard surface? They're really just melamine sponges with a marketing budget, and you can get 100 off-brand equivalents for just $5 on Amazon, after clipping the 5% coupon. I used these after moving into a new apartment recently, and they made quick work of all of the scuffs I made on the walls.
Note: The 5% coupon isn't much, but the $5.58 list price is a very good deal to begin with.
---