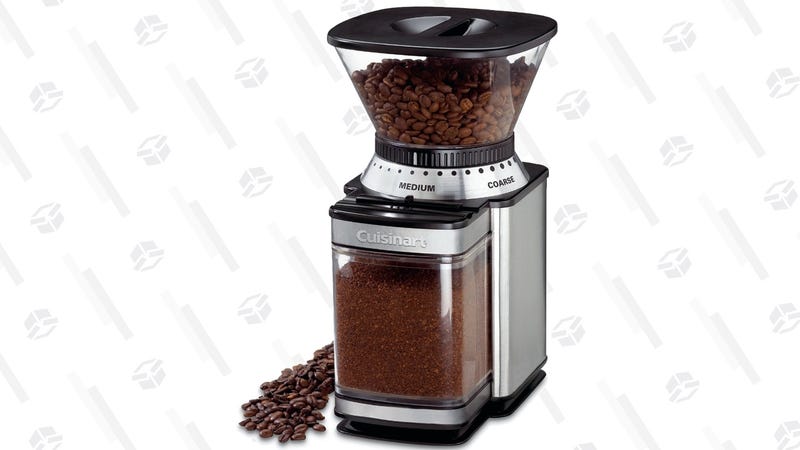 Best Home Deals
The best home, kitchen, smart home, and automotive deals from around the web, updated daily.
It's easy to see why Cuisinart's DBM-8 electric burr coffee grinder is Amazon's top seller in the category. It's affordable, it's dead simple to use, it includes 18 coarseness settings, and it looks great. Today's $37 price tag is the best price in months, so perk up, and lock in your order before it sells out.

Want to spend a little less and don't get mind getting refurb? This Mr. Coffee burr mill has 18 pre-programmed grind settings, and is it about half its normal price.
---