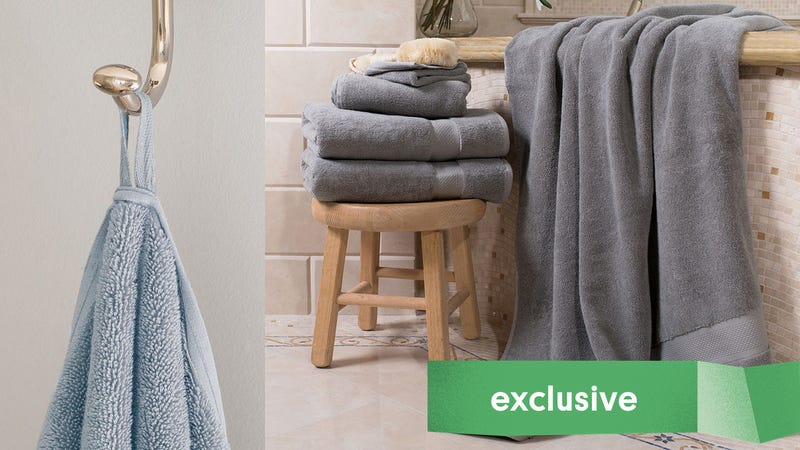 Best Home Deals
The best home, kitchen, smart home, and automotive deals from around the web, updated daily.
If you're still using a regular ol' bath towel to dry off after your daily scrubbing, you're doing it wrong. Bath sheets are basically the bath towel's bigger, more luxurious cousin, and for a limited time, you can get one of your own from Crane & Canopy for 15% off of their usual price of $48 each, using promo code KINJA15.

Measuring in at a whopping 40" by 70", these bath sheets are 67% larger than your typical bath towel, and they're made from finely combed, long-staple cotton for an extra soft and absorbent feel. We've previously tested out these bath sheets and were particularly impressed by their most surprising, yet ingenious feature: a built-in loop for effortless hanging.
Snag your own set in any of six available colors by November 12, when this deal runs dry.
---