Best Home Deals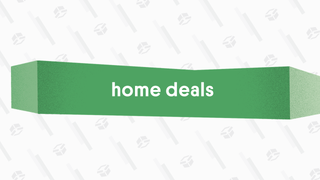 Best Home Deals
The best home, kitchen, smart home, and automotive deals from around the web, updated daily.
No matter how great your kitchen knives are, they all need some tender loving care from time to time. This $8 Lansky BladeMedic includes two v-sharpeners, a fold-out sharpening rod, and a ceramic sharpening edge for serrated knives, all in a handheld package that can fit into any kitchen drawer.

This thing amazingly has a 4.6 star review average from over 3,000 customers, and it's sold out within a few hours pretty much every time we've posted it at this price, so I wouldn't wait.
---