Best Home Deals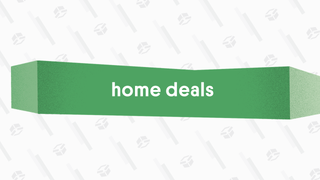 Best Home Deals
The best home, kitchen, smart home, and automotive deals from around the web, updated daily.
Our readers buy a lot of tools, so it's easy to assume that you guys have plenty of screws, nails, washers, and other little pieces to store as well. This AmazonBasics small parts organizer can keep everything easy to find with 25 adjustable compartments and a snap-on transparent lid. The coolest part about it is, if you buy more than one, you can snap them together, so your tool box will grow with you.

The price here typically fluctuates between $10 and $18, and $7 is an all-time low.
---