Best Home Deals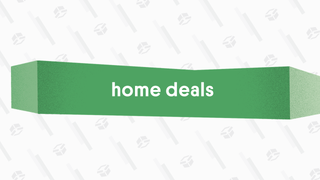 Best Home Deals
The best home, kitchen, smart home, and automotive deals from around the web, updated daily.
Between shedding fur on your seats and a seemingly biological need to jump into the front seat while you're passing an 18-wheeler on the freeway, it's no secret that a lot of dogs don't do particularly well in the car. Personally, I put my dog in a collapsible fabric kennel in the backseat, but if you want your pooch to have a little more freedom, this backseat dog hammock from AmazonBasics looks like a perfect solution.

The cover hooks into the headrests on both the front and back seats, creating a kind of loosely enclosed room that will keep your dog safely in the backseat, and her fur a layer removed from your upholstery. We've posted deals on a few of these before, but AmazonBasics' is the cheapest we've ever seen.
---
G/O Media may get a commission