Best Gaming Deals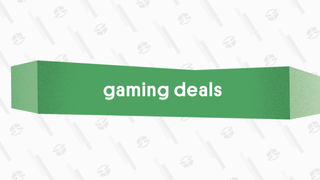 Best Gaming Deals
The best deals on games, consoles, and gaming accessories from around the web, updated daily.
$50 Nintendo Gift Card | $45 | Newegg | Use code 4APRVTCH242
Some days, you forget that Mario is dead. It just hits you at random times. You see a certain shade of red and think "Wow, just like Mario wore." Or you fire up a round of Mario Kart 8 Deluxe and realize you are reliving one of the happiest times in the plumber's life. Unfortunately, he is dead now ever since Nintendo ended his 35th birthday and, in turn, his life. If you want to keep him in your heart, you can grab a $50 Nintendo gift card featuring his beautiful face for $45 when you use the promo code 4APRVTCH242. Okay, actually it'll get delivered digitally, so you won't really get to see his mug. But you will get $50 you can use on the eShop to buy his games. He'll always be in your heart and on your Switch.
---