Best Home Deals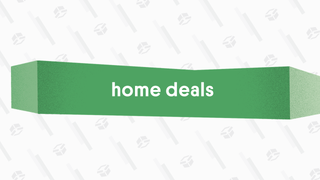 Best Home Deals
The best home, kitchen, smart home, and automotive deals from around the web, updated daily.
For a limited time, Dyson's eBay outlet is taking an extra 25% off any order (maximum $75 discount) with promo code JUSTDYSON, including vacuums, fans, and even hair dryers. They sell a lot of new stuff on eBay, but the best deals are on the refurbs. Either way, they're sold directly by Dyson; this isn't a sketchy third party situation.

My favorite pick here would be the cordless Dyson V7 Animal (refurbished) for $169 after the discount is applied. If you want a corded upright, the Dyson Cinetic doesn't require a filter, and is a great option at $250 brand new. Just don't forget the code!
If you've had your eye on the absurd-but-somehow-worth-it Dyson hair dryer, $220 (after discount) is the best price we've ever seen.
---
G/O Media may get a commission