Best Home Deals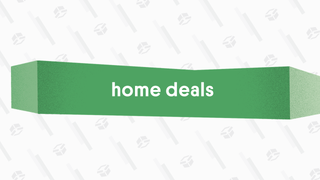 Best Home Deals
The best home, kitchen, smart home, and automotive deals from around the web, updated daily.
If you don't own a pressure cooker, today's a great day to fix that, as Amazon's knocked theInstant Pot IP-DUO Plus60 down to $100 today, or $20 less than usual. The sleeker Instant Pot Ultra was the same price earlier in the week, but this is still a great deal if you missed out.

If you're worried that you won't get a ton of use out of this thing, note that in addition to standard pressure cooking, Instant Pot is also our readers' favorite slow cooker, and one of their favorite rice cookers too, so it'll be one of the most versatile kitchen gadgets you can own.

---