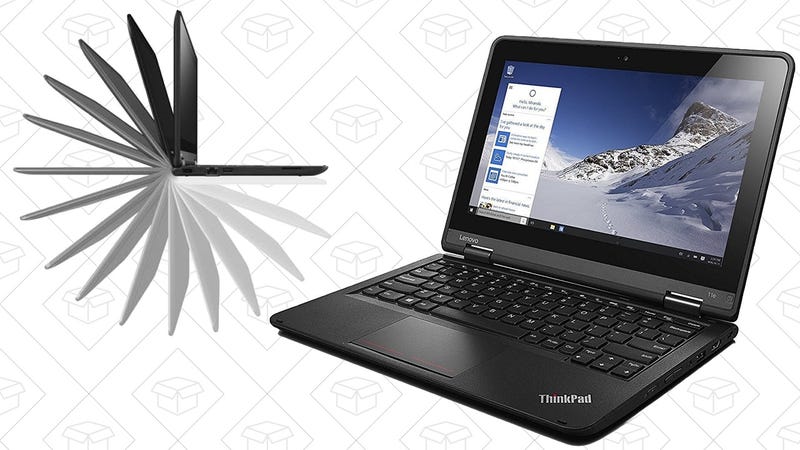 It's not often that Amazon features a laptop as one of its deals of the day, so anyone who uses a desktop at home or work should definitely check out this pair of refurbished Lenovo Thinkpad Yoga for their portable computing needs.

Though these laptop run Windows 10, its prices are pretty similar to a lot of Chromebooks, though its capabilities far exceed what you'd find in most of Google's alternatives. The real highlight feature though is its IPS touchscreen. Sure, at 11.6", and 1366x768 resolution, this might not be your main computer. But since it's a Yoga, you can flip it into all sorts of different poses. Need to carry it around? Turn it into a tablet. Finished working on a plane, and just want to watch a movie? Flip it into stand mode to get the keyboard out of the way.
Two different models are available, one with 4GB of RAM and Windows 10 Home for $189, and another with 8GB of RAM and Windows 10 Professional for $227. My advice? It's worth ponying up for the higher end model.
They also come with old school 320GB spinning hard drives, but you can always swap in an SSD yourself later.
Are they amazing laptops? No. But for around $200, they're a really solid deal. Just note that this price is only available today, and it could very well sell out early.
---