Best Home Deals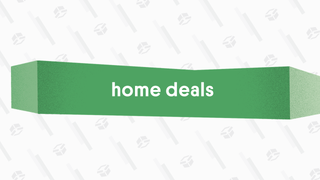 Best Home Deals
The best home, kitchen, smart home, and automotive deals from around the web, updated daily.
$20 Off Comforters | Buffy | Promo code SAVE20
Buffy comforters are a boon for people who run hot, but also like to be tucked under a cozy, fluffy blanket at night. Made from super soft eucalyptus fibers and filled with BPA-free recycled plastic water bottles, the brand's fluffy Cloud and cooling Breeze comforters are breathable yet soft, plus they're anti-microbial, cruelty-free, water-conservational, and machine-washable. And now, you can try one of your own for $20 less than usual using promo code SAVE20. (Just note, you'll be charged after your 7-night free trial.) This exclusive deal will last until the end of the month, so if you've been on the fence about swapping your comforter for something new, now's the time. Nighty night!

---