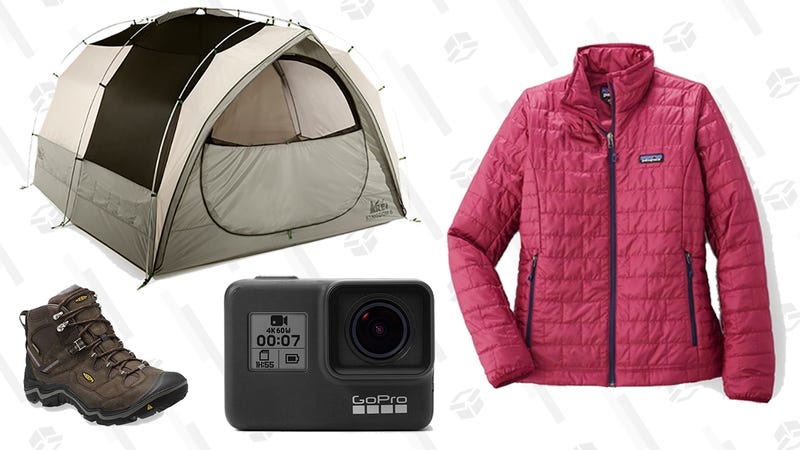 Update: This sale is still going strong, but REI just posted a new set of "Peak Deals," which are discounted up to 50%, but have very limited quantities. Check those out first, then dive into the rest of the sale.
REI famously opts out(side) of Black Friday, but instead runs one of their biggest sales of the year leading up to Thanksgiving. It's a distinction without a difference, and it's live now.
As part of their Gear Up Get Out sale, the outdoor superstore is offering up to 30% off on select gear and clothing — including all their best stuff. Our readers' favorite men's socks, puffy jackets, and raincoats are just a few of the great clothing buys currently up for grabs. In terms of tech, there's a $60 gift card available with the latest GoPro, which is the same deal we're expecting elsewhere on Black Friday.
Don't wait too long to bring in your haul. Everything from apparel to outdoor adventurers' must-haves are sure to go quick, and by November 19, this sale will be off into the wild blue yonder.

---