Best Gaming Deals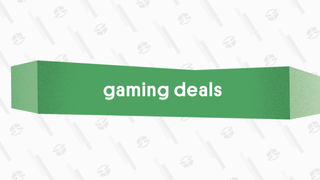 Best Gaming Deals
The best deals on games, consoles, and gaming accessories from around the web, updated daily.
If you love Monopoly, but don't love how long it takes to finish a game, you're not alone. In fact, you're in such good company, that the makers of Monopoly created an objectively fun card version of the classic board game. You can finish one full game of Monopoly Deal in 15 minutes, but I can guarantee you'll enjoy it so much that you'll go for another round.

Even better, Monopoly Deal is a deal today; you can make this game your property by purchasing on Amazon for just $4—just don't try to pay with Monopoly money. Rich Uncle Pennybags tips his hat at you burgeoning entrepreneurs.
---