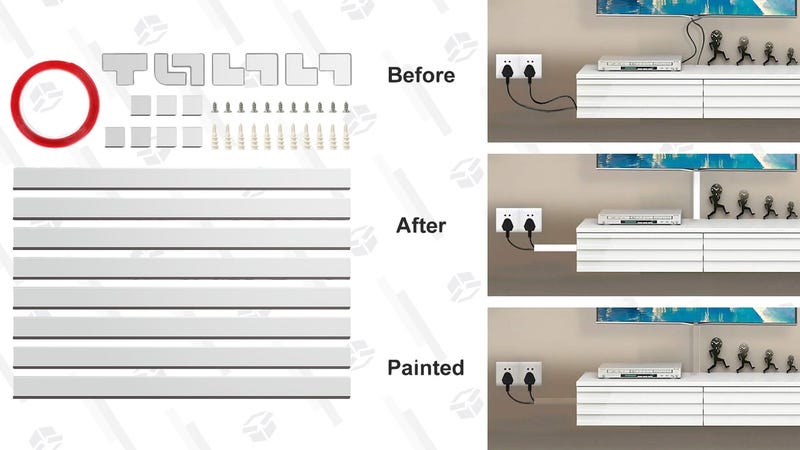 Best Tech Deals
The best tech deals from around the web, updated daily.
Listen, I know it's daunting. But you should really get your cables under control. Nobody wants to look at a tangled rat king of HDMI cords, power cables, and the dust bunnies the inevitably attract. There are lots of ways to go about this, but a wall-mounted, paintable cable channel is one of the most professional looking solutions.
This complete set is only $13 today with promo code JN29LM5W, and includes eight 15.7" channels, plus right angle pieces, and several mounting options, including wall anchors and apartment-friendly adhesive.
---