Best Tech Deals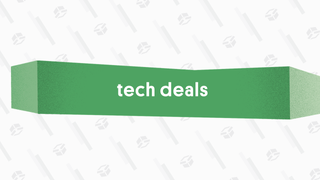 Best Tech Deals
The best tech deals from around the web, updated daily.
32" Dell QHD Curved Monitor | $350 | Best Buy
Here's a fact: screens don't have to be flat. You've been raised for decades to believe that a screen is like a window, letting you peer into the digital world through a flat display. It's all a lie. What if I told you there was another world? Another dimension possible for your gaming and movie-going experiences? It's not a dream; it's real life. Welcome to the Curved era. You can grab a Dell QHD curved monitor on sale at Best Buy right now for $350 and see for yourself. Beyond its curved 32" display, this is a solid option in its own right. It has a 164HZ refresh rate and a 2560 x 1440 display. That makes it a solid all-around option for gamers looking to split the difference between frame rate and visual quality in their games.
---