Best Gaming Deals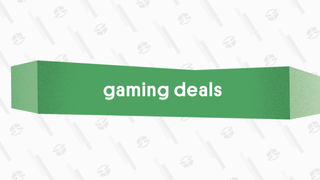 Best Gaming Deals
The best deals on games, consoles, and gaming accessories from around the web, updated daily.
Animal Crossing: New Horizons + Tom Nook Stocking | $60 | Best Buy
Is Tom Nook a bad guy? That was a major debate when Animal Crossing: New Horizons came out earlier this year. Some cited his predatory loans as evidence that he's the true villain of Animal Crossing, while others pointed out that he is incredibly flexible about said loans and doesn't even charge interest. I'm not here to dredge up that discourse, but I am here to bring us all together. Best Buy is currently selling an Animal Crossing: New Horizons bundle for $60 that includes a holiday stocking for Tom Nook. Presumably, you would fill it with bells or fish. Whether or not Nook is a crook, doesn't he deserve to have a nice holiday season like the rest of us? Don't be a Toy Day Grinch.
---