Best Gaming Deals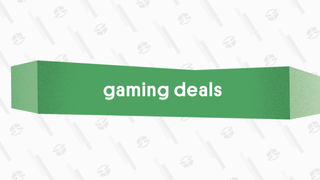 Best Gaming Deals
The best deals on games, consoles, and gaming accessories from around the web, updated daily.
$50 PSN Gift Card | $44 | Eneba | Use code PSNFIDDY
Sometimes, it's okay to treat yourself. We're always made to think that you buy gifts for other people, not yourself, but I'm here to squash that myth. It's been a really hard 12 months! It's okay to buy yourself a little something whenever you feel like it and call it a gift. In that spirit, you can currently get a $50 PlayStation Store gift card for $44 at Eneba when you use the code PSNFIDDY at checkout. While that won't buy you a brand new full retail AAA game, $50 can go a very long way. Stock up on indies or use it to clear out the digital storefront during its next sale. The choice is yours. As long as you are buying video games, I am happy.
---