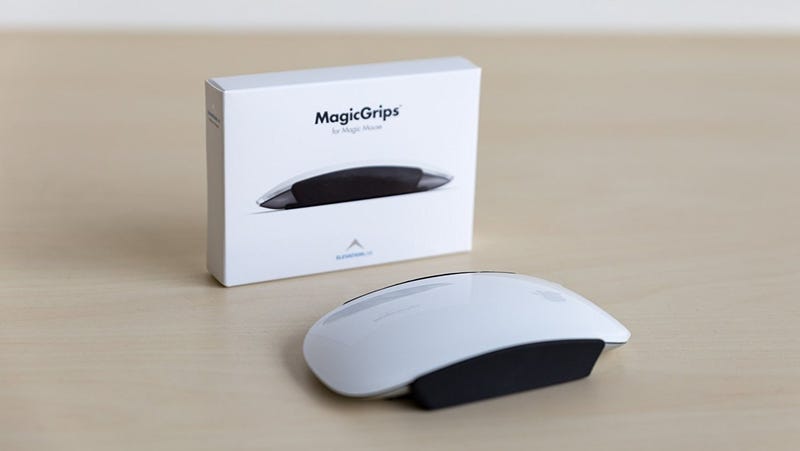 Best Tech Deals
The best tech deals from around the web, updated daily.
Update: We're having some trouble with this promo code. We reached out to Elevation Lab, and will update this post when we hear back.
Apple's Magic Mouse has a lot of good things going for it—I've been using one for years now—but ergonomically, it's a mess. And while Elevation Lab's Magic Grips don't exactly turn it into a palm-shaped Logitech, they do make it noticably more comfortable to use for extended periods, and you can save 25% on a set today with promo code KINJAMAGIC.

Each pack of Magic Grips includes a few pieces of molded silicone designed the fit the contours of the mouse's sides. Just pick the width you want, peel off the 3M adhesive backing, and stick them on. The product costs about $10, installation takes under a minute, and it'll make the mouse you use for hours per day noticeably more comfortable, possibly for years to come. That's a pretty great value proposition.
---