Best Home Deals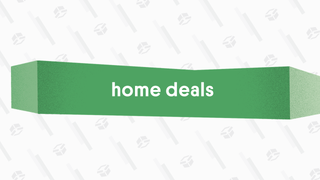 Best Home Deals
The best home, kitchen, smart home, and automotive deals from around the web, updated daily.
Tuft & Needle makes an affordable mattress just for Amazon called The Nod, and it's even more affordable than usual for Cyber Monday, so your wallet can rest as easy as you will.

These 8" foam mattresses-in-a-box aren't quite as thick as Tuft & Needle's main mattress, but honestly, you probably won't be able to tell a difference, and they'd be great for a guest room or a kid's room, at the very least. And unlike some similarly priced mattresses on Amazon, this one comes with a 100 night trial period, so there's no risk in giving it a shot.
Cyber Monday prices start at just $205 for a twin, and even the queen breaks the magical $300 barrier at $295.
---