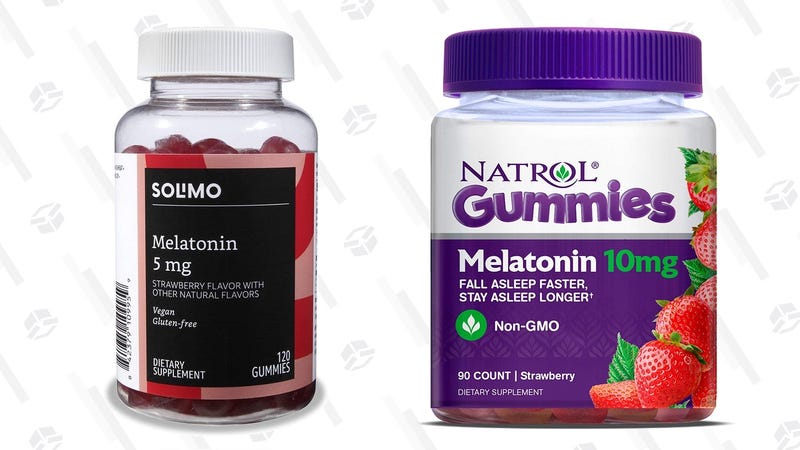 Update: These are now even cheaper, just $8 without a coupon.

If it's your dream to get some solid shut-eye for once in your life, why not give melatonin gummies a try? You can get these strawberry-flavored ones by Solimo with a $1 coupon at Amazon today, not to mention, they're gluten-free, wheat-free, dairy-free, soy-free, and egg-free. That's 60 nights of tossing and turning that you just saved yourself.

If you need some more melatonin, you can get 90 10mg gummies from Natrol for $7 as well, an all-time low. It's an Add-On item though, so you'll need to use Subscribe & Save to get free shipping, or add it to a larger order.
We just tested out these exact gummies on The Inventory, and we're yawning just thinking about it.
---