Best Home Deals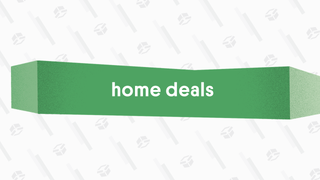 Best Home Deals
The best home, kitchen, smart home, and automotive deals from around the web, updated daily.
Here's a deal that's risen to the top of our wishlists today: This Hamilton Beach Bread Maker is a fully-baked steal on Amazon today at just $48. That's not much dough, if you ask me, considering it retails elsewhere for $70.
Seriously, though, this carb-producing machine can manifest either 1.5- or 2-pound loaves, and offers three crust settings. Not to mention, the pan is dishwasher safe, and there are 12 cook settings, even one for the gluten-free set. And please, consider taking advantage of the delay timer to ensure you wake up to the smell of your own personal bakery each morning. Trust me, you knead this.
---