Best Media Deals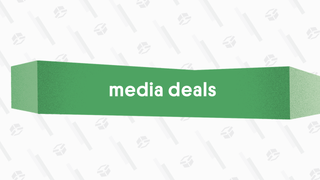 Best Media Deals
The best movie, ebook, and music deals from around the web, updated daily.
Humble Book Bundle: Philosophy for Geeks by Wiley | Humble
The latest Humble Bundle spotlights features philosophy books that break down popular characters and series for great low prices, including titles like Arrested Development and Philosophy: They've Made a Huge Mistake, The Office and Philosophy: Scenes from an Unexamined Life, X-Men and Philosophy: Astonishing Insight and Uncanny Argument in the Mutant X-Verse and Final Fantasy and Philosophy: The Ultimate Walkthrough
As always, you can pay as much or as little as you want. Pay $8 or more, you can pick up philosophy books focused on House of Cards, South Park, and the Watchmen. $15 gets you Star Trek, Game of Thrones, and a whole bunch more. And the added bonus, you can chip in to support the National Coalition Against Censorship.
---