Best Gaming Deals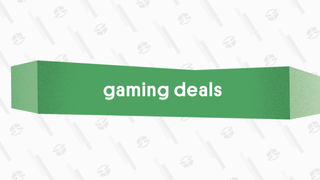 Best Gaming Deals
The best deals on games, consoles, and gaming accessories from around the web, updated daily.
The Witcher 3: Wild Hunt GOTY Edition (XBO) | $10 | Microsoft
Cyberpunk 2077's launch has been one of the messiest in recent memory. While some are enjoying CD Projekt Red's ambitious open world game, others are experiencing a wave of bugs and graphical errors that make immersion next to impossible. The last-gen editions of the game are in especially bad shape, leaving fans to wonder if the studio actively tried to hide the PlayStation 4 and Xbox One versions ahead of release. The situation is so bad that Sony pulled the game from the PlayStation store entirely, leaving CDPR scrambling for fixes. Oh, and there's that whole cyberattack drama as well. Even with the game's recent Patch 1.2, there are still more issues to solve, including some newly introduced ones.
All that said, it's not really a great time to buy Cyberpunk 2077 if you're a PlayStation 4 or Xbox One owner. Hell, I played on PC and it still felt like it wasn't quite ready. So here's a something to do while you wait for the next big patch: get The Witcher 3: Wild Hunt Complete Edition for $10 on Xbox One instead. Just add it to your cart at the Microsoft store. For those who have yet to play it, it's a much better introduction to CD Projekt Red and its ability to craft sprawling open world adventures. If you like it, come back to Cyberpunk later this year when the game's next big patch launches. Or maybe wait until the Complete Edition inevitably drops in a few years.
This story was originally published by Giovanni Colantonio on 12/15/2020 and updated by Joseph Tilleli with new information on 05/25/2021. 
---