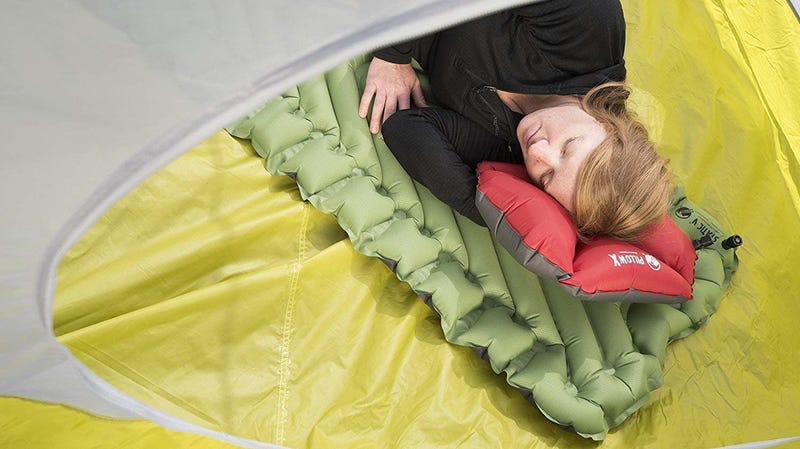 Klymit pads are lightweight and inflate incredibly easy, so they're ready to be packed into an overnight bag and hiked up a mountain. And right now, Amazon is running a Klymit sale full of really fantastic sleeping pads, sleeping bags, and more.

The Static V is the most popular model, and this price is within a few cents of an all-time low. There's also a version that's 22% lighter.
Or just go full-on minimalist with the Inertia X Frame.
Need a pillow? You need a pillow. And a dinghy.
One of the few non-inflatable products here is a camping hammock, to keep you safely above all the bugs and woodland creatures.
Go use them before it gets too cold!
---