Best Home Deals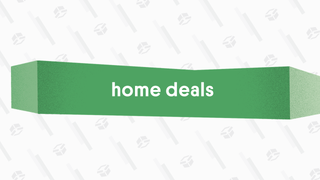 Best Home Deals
The best home, kitchen, smart home, and automotive deals from around the web, updated daily.
If your tires are due for a replacement, you can get up to a $100 rebate (in the form of a prepaid Visa card) this month by buying a set of four General Tires. Just check the list of eligible titles here (also embedded below), buy your tires, and submit your rebate online for the fastest processing.

I did a similar deal a couple months ago through Discount Tire, and my advice is to immediately use that prepaid card to buy something easier to use like an Amazon gift card.
---
G/O Media may get a commission