Best Home Deals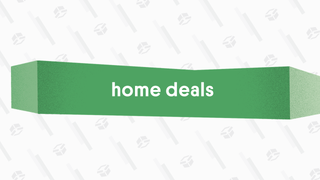 Best Home Deals
The best home, kitchen, smart home, and automotive deals from around the web, updated daily.
For many of us, the first sign of car trouble means a trip to the mechanic. For everyone else, there's this one-day Home Depot sale. A ton of gear and accessories for your garage are included, ranging from a $24 creeper and seat to an $80 floor jack to the pièce de résistance, a 2-post portable lift for $1,649, or $250 less than usual.
Just remember, all of these deals are only available today, or until sold out.
---