Best Gaming Deals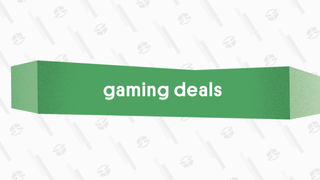 Best Gaming Deals
The best deals on games, consoles, and gaming accessories from around the web, updated daily.
MASH Fortune Telling Adult Party Game | $14 | Amazon

I often don't visit family on Thanksgiving because they are far and I'd rather be there for Christmas. This year I won't be there for either but I will be spending it with three of my closest friends in the neighborhood. We've kept our social circle small and have stopped going out so board games have filled the void. Remember playing M.A.S.H. (that stands for mansion, apartment, shack, house if you don't remember) in school with a simple pen and paper? Well, now there's an update to it. This Fortune Telling Adult Party Game is on 30% off will be the perfect addition to your collection.
The game from your childhood has been resurrected and is now a killer grown-up version. It's quick and easy to play. There are thousands of possible fortunes to conjure from as there are 300 Fate Cards in 6 different categories. There also 40 Scenario Cards making the probability of the same fortune virtually impossible. This allows for hours of play with no repeats. There are dry-erase cards to create your own answers too. You can play with 2 or 4 people so no worries if you're keeping the clique to a minimum. Toss this new/old favorite into your rotation and enjoy a night of light fun in this heavy world.
Free one-day shipping for Prime members.
---
G/O Media may get a commission