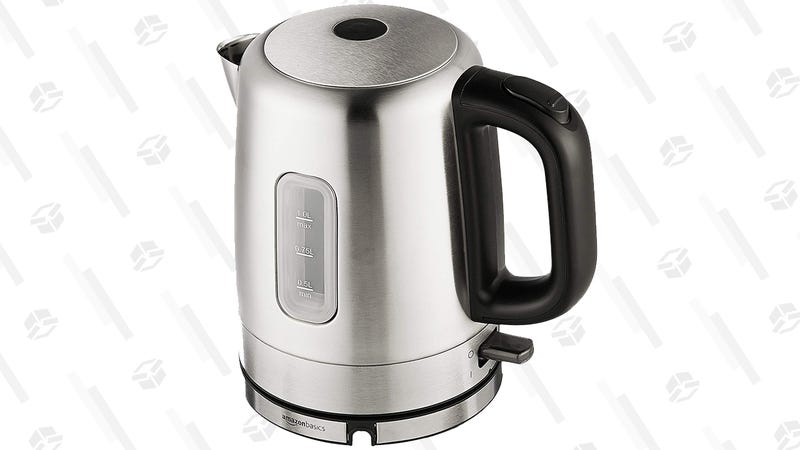 Best Home Deals
The best home, kitchen, smart home, and automotive deals from around the web, updated daily.
We're officially in peak hot beverage season. Tea, coffee, hot chocolate, cider — you name it, it's time to brew it. Can you do it in the microwave or on the stove? Sure, but why not take a tip from the pros (i.e. Europeans) and use the AmazonBasics 1-Liter Stainless Steel Electric Kettle?
At $13, it's hardly going to bust your budget, and just think of the speed and efficiency you'll be gaining. I bet Kinja's collective BFF Daniel Radcliffe would be proud of your choice.
---