Best Home Deals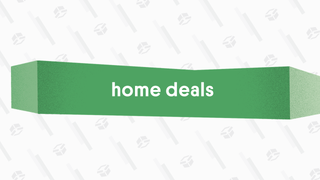 Best Home Deals
The best home, kitchen, smart home, and automotive deals from around the web, updated daily.
If allergies are ruining your day, you can fight back and decrease the amount of air pollutants you're breathing in with this very well-reviewed air purifier.
The Levoit LV-132 features a True HEPA filter (a big deal at this price) and charcoal filters to reduce pet odors and neutralize airborne bacteria. Plus, it has an impressive 4.4-star rating with over 1,400 reviews. This model normally bounces between $80 and $90, but is only $58 right now for Prime Day.
---
G/O Media may get a commission