Best Home Deals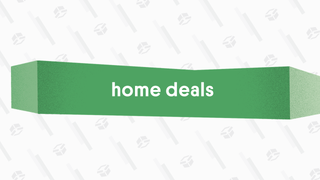 Best Home Deals
The best home, kitchen, smart home, and automotive deals from around the web, updated daily.
Epicurious 11-Piece Stainless Steel Cookware Set | $145 | Wayfair

Are you trying to be a budding chef? Do you have plans to start a YouTube channel, or are you just looking for some quality pots and pans? Well, look no further than the Epicurious 11-piece cookware set. It's made of stainless steel, non-stick, and is dishwasher safe. The $145 set also has cool-touch handles so you won't have to worry about burning your hands while making a roux or taking your browned chicken out of the oven. You'll get one stockpot, two saucepans, one frying pan, one saute pan, and four lids. Grab this before it's gone!
---