Best Home Deals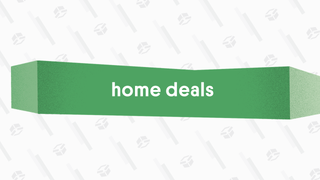 Best Home Deals
The best home, kitchen, smart home, and automotive deals from around the web, updated daily.
If you're still using that $30 metal bed frame you bought in college, it might be time to do the "adult" thing and upgrade to a nice looking wooden one. These frames from eLuxury Supply come in three different wood finishes, and install (and break down, if you need to move) without any tools. The best part though? The wood slats are only six inches apart, meaning you can lay a foam mattresses right on top without any additional support.

Prices vary by size, but for a limited time, promo code KINJAFRAME15 will take a flat 15% off.
---