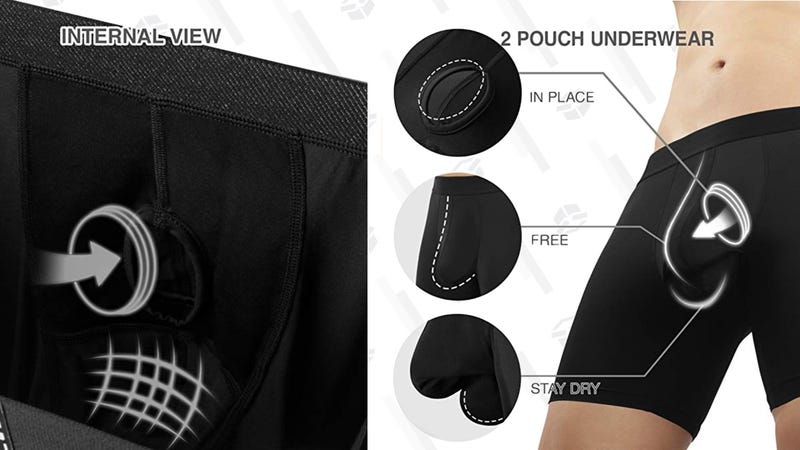 Separatec Underwear Sale | Amazon
I could dance around what makes this underwear unique, but it's easier to just say it: It has a separate compartment for your penis to keep it away from your balls. It sounds a little ridiculous, but as the weather starts to warm up, it could certainly keep you out of some, uh, sticky situations.

Several styles and fabric options are on sale now, including cotton stretch and athletically-minded fast drying boxer briefs, plus some trunks, all with the same compartmentalization.
---