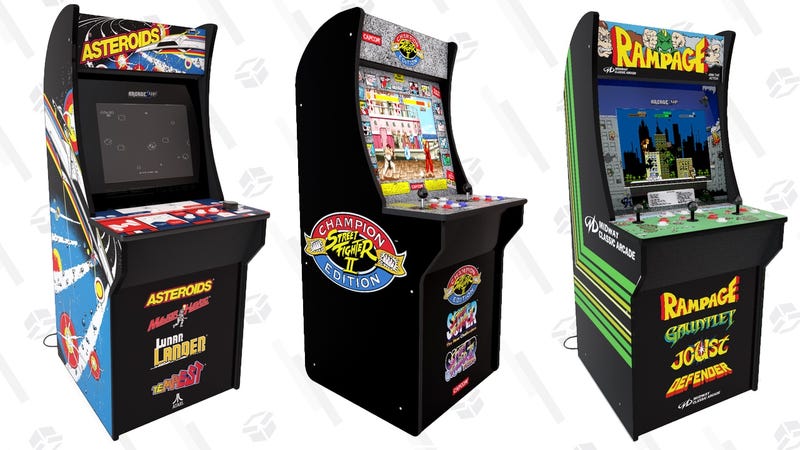 Best Gaming Deals
The best deals on games, consoles, and gaming accessories from around the web, updated daily.
Arcade1Up's 3/4 sized arcade cabinets look stunning, include multiple games, and are a steal at $300, especially since they were supposed to cost $400, according to the original announcement. They've been mostly out of stock at Walmart for the last few months, but three of the five are available to preorder once again, so if you've got the space and the love for old arcade games, you'll have one of these in your home this week.

Note: The Rampage/Gauntlet/Joust/Defender and Galaga/Galaxian cabinets are sold out, but the other three are available, and officially release tomorrow.
---