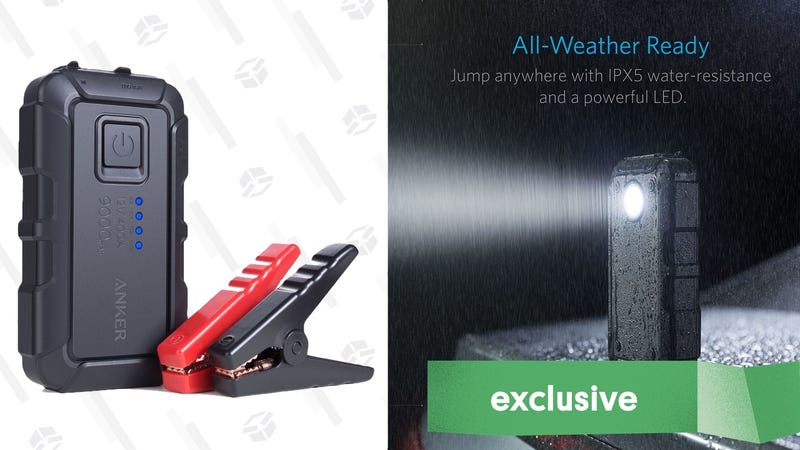 Best Home Deals
The best home, kitchen, smart home, and automotive deals from around the web, updated daily.
At 9,000 mAh, this Anker jump starter is smaller than most of the competition, but can still provide up to 15 jumps on a full charge while taking up less room in your glove box, assuming your engine is 2.8L or smaller. Nobody thinks they need one of these...until their car is dead in their driveway, and they're late to an appointment. So buy it now, and thank us later.

Just use promo code KINJAJS2 at checkout to save whopping $24.
---