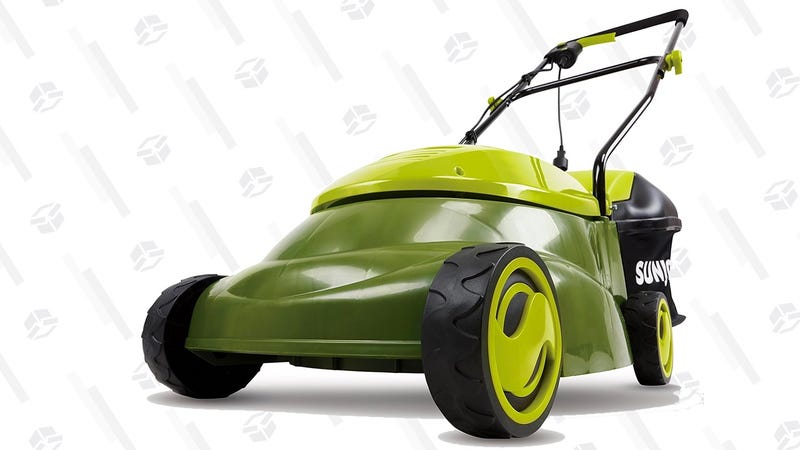 Best Home Deals
The best home, kitchen, smart home, and automotive deals from around the web, updated daily.
If you're sick of filling your lawn mower with fuel and changing its oil, Sun Joe's 12A mower is one of the cheapest ways we've seen to make the jump to electric.

At $79, this obviously isn't the most powerful mower out there, and it'll require an extension cord, rather than a battery. But even so, it's more than adequate for smaller lawns, and even has a detachable bag to collect all of your clippings.

---