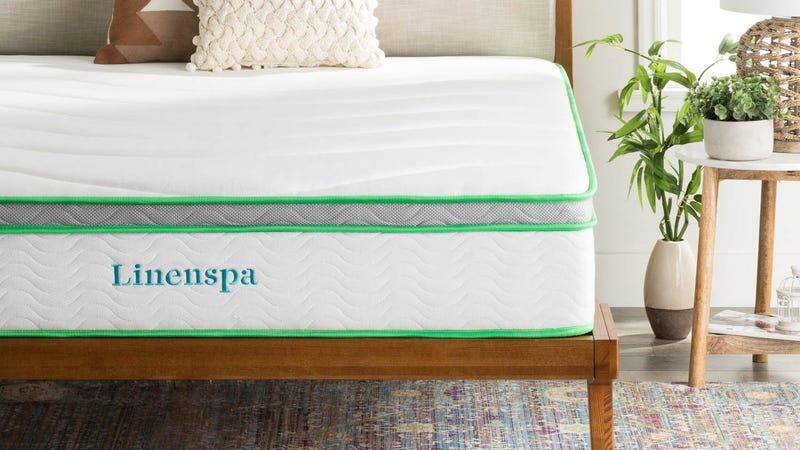 Best Home Deals
The best home, kitchen, smart home, and automotive deals from around the web, updated daily.
You're not a true internet user until you've bought a mattress online, sight unseen. These highly rated Linenspa 10" mattresses combine four layers of foam into one big block of comfort, and they're marked down to just $150-$300 today, depending on the size you need.

Unlike a lot of mattress-in-a-box deals, this one doesn't offer a 100 night free trial. You can return it within 30 days, but supposedly, you'd have to pay the return shipping yourself. That being said, they have good reviews, they're incredibly cheap, and they'd be perfect for a guest room, even if you don't want to take the risk for your own bed.
---