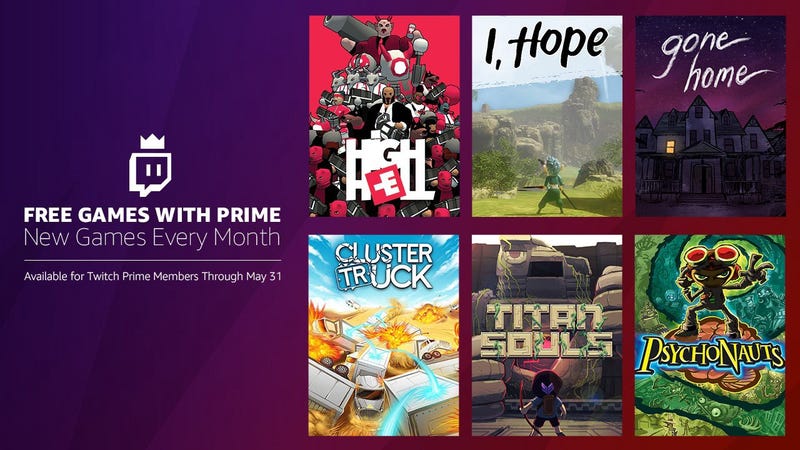 Best Gaming Deals
The best deals on games, consoles, and gaming accessories from around the web, updated daily.
If you have Amazon Prime, congrats, you also have Twitch Prime. And if you have Twitch Prime, you get some free PC games every month, no strings attached.

Starting on May 1, you'll get access to six new games, including Gone Home and Psychonauts, just for starters. All you have to do is connect your Prime and Twitch accounts here, then check back on May 1 to download your games. There's also still time to download April's games, which include Steamworld Dig 2 and Tales From the Borderlands. Just click the loot icon on the top of your Twitch homepage to find all of the freebies. Once you add them to your library, they're yours to keep, even if you cancel your Prime membership further down the road.
---