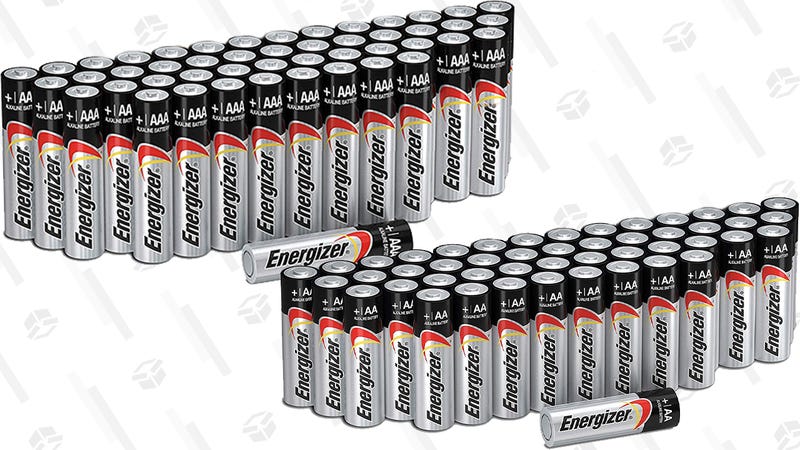 Best Tech Deals
The best tech deals from around the web, updated daily.
There's no question that rechargeable batteries are generally superior to the kind that you use once and throw away. But they're also more expensive, and it doesn't hurt to keep a stash of the more primitive style of batteries on hand for instant use while you wait for your others to regain power or arrive from Amazon, or for low-draw devices where they actually make more sense.

Today, you can get 48 Energizer MAX AA or AAA Alkaline Batteries for just $14, or around 29 cents apiece. I'm not going to twist your arm to buy them, but if you do, you'll be super glad they're in your cabinet next time you're in immediate need of power and all your eneloops are otherwise engaged.

---